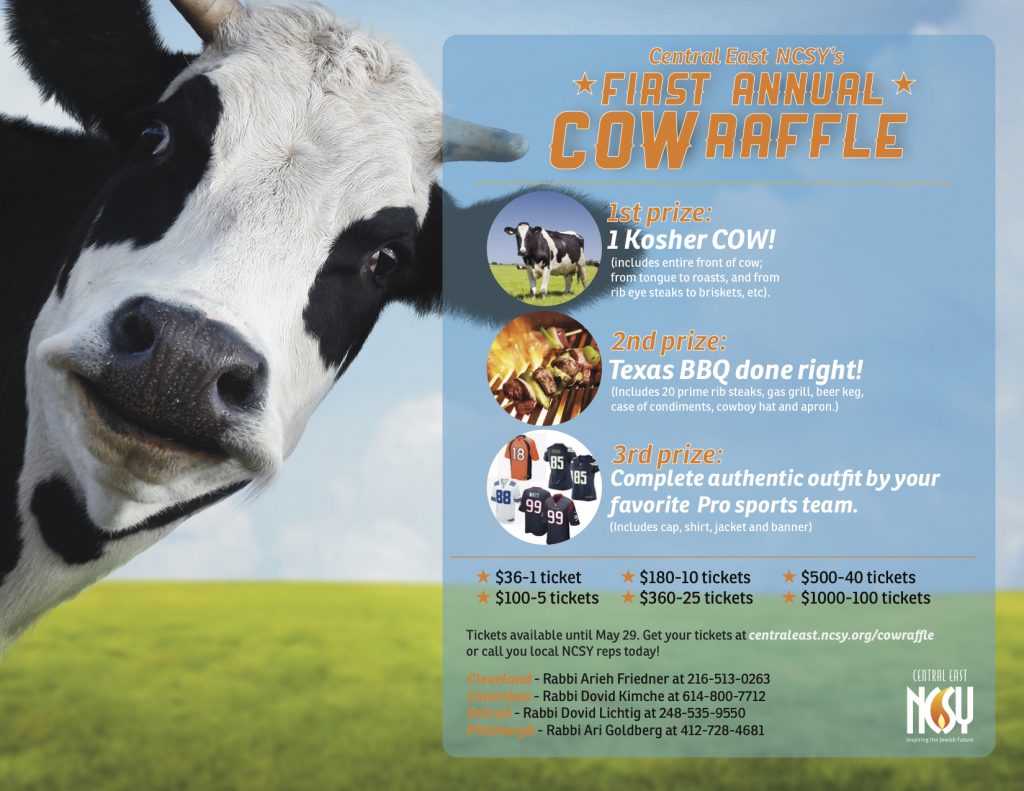 All proceeds from the raffle go to support Jewish teens going to Israel this summer. Raffle drawing May 29.
1st Prize: 1 Kosher Cow!
Includes entire front of cow; from tongue to roasts, and from rib eye steaks to briskets, etc.
2nd Prize: Texas BBQ Done Right!
Includes 20 prime rib steaks, gas grill, beer keg, case of condiments, cowboy hat and apron.
3rd Prize: Complete Authentic Outfit by Your Favorite Pro Sports Team
Includes cap, shirt, jacket and banner.