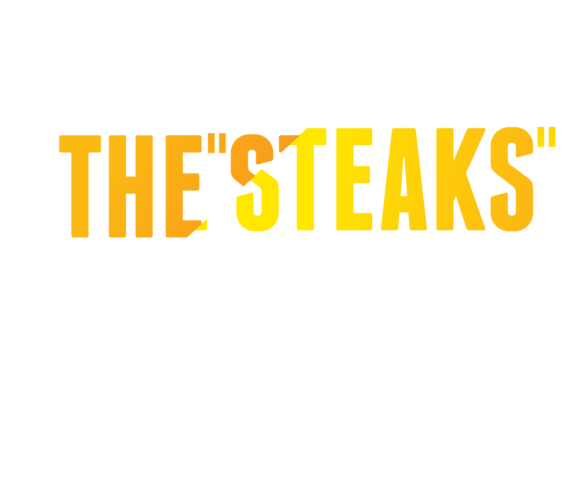 Register here to join us for an elegant rib steak dinner to benefit the teens of NCSY!
For more than sixty years, NCSY has been a premier model of informal Jewish Education that connects,
inspires, and empowers Jewish teens to be passionate about Judaism, Israel, and Torah.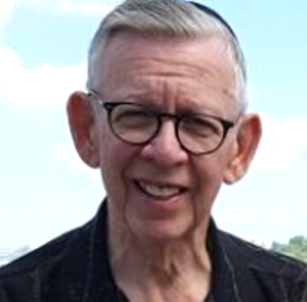 Barry Eisenberg was a champion for youth and a pillar of our community for over five decades. He was a devoted community servant and sacrificed greatly for NCSY, Young Israel, and Farber Hebrew Day School/ Yeshivat Akiva. He was a great friend and mentor to many, but most important to him was his family. NCSY is proud to honor his memory with The Stephen E. Levitz Memorial Award.
Anonymous
Max & Elana Berlin
Yael & Ethan Gross
Becky & Avi Katz
Keren & Yosef Klein/
Klein Firm LLC
Michal & Dr. Howard Korman
Sarah & Dr. Martin Kornblum
The Levitz Family
Shirley & Dr. Larry Loewenthal
Paula & Dr. Jay Novetsky
Neil & Terry Schloss
Pam & JP Schwarcz
Dahlia & Jeremy Simons
Erin & David Stiebel
Malke & Gary Torgow & Family
Lori & Alan Zekelman
Billy & Missy Berlin
Nili & Ari Carmen
Stacy Carmen & Family
Sue & Jeff Lazar
Cherie and Dr. Noah Levi
Sheldon Yellen/Belfor Group
David Wolkinson
Debbie & Herschel Wrotslavsky
Philicia & Marty Brin
Philicia & Marty Brin
Eisenberg Family
In memory of
Meyer & Bessie Eisenberg
Shelley & Mickey Eizelman
Rabbi & Mrs. E.B. Freedman
Caren & Dr. Jeffrey Goldenberg
Penny & Seymour Greenstein
Dr. Lauren Kaplan
Laurie & Robert Kimmel
Shlomo & Aviva Luss/
Superior Meats
Shani & Reuven Meer
Rebecca & Randy Modell
Janelle & Stuart Teger
Dr. Jessica & Jonathan Triest
Rochel &DavidWeingarden
Beth & Dr. Avi Adler
Marci & David Beneson
Kadima & Isaac Benezra
Chana & Dr. Maury Ellenberg
Judith & Dr. Phil Friedman
Ariella & David Gal/
David's Heating & Cooling
Hebrew Memorial Chapel
Rivka & Brian Jacobs/
Jerusalem Pizza
Adina & Dr. Daniel Lebovic
Rabbi & Mrs. Boruch Levin
Elana & Dr. Yoni Miodownik
Mr. & Mrs. Jerry Modell
Chana Sherizen
Aaron Siegel
Barbara & Dr. Barry Skarf
Suzy & Dr. Reuven Tawil
Ruchie & Yoni Torgow
Brent & Nancy Triest
Judy & Dr. Fred Zwas
Marla & Jerold Zwas
Vicki & Shmuel Bass
Stephen Belsky
Sima & Dr. Mark Blumenkehl
Mr. & Mrs. Gerald Borsand
Marge & Tzvi Burstyn & Family
Fran & Ed Chudnow
Naftali & Dahlia Gardin
Aviva & Ari Gelberman
Laurie & Dr. Phil Goldmeier
Cookie & Dr. Bernie Gonik
Dr. Susan & Larry Gormezano
Elad Hillman
Racheli & Yochai Krakauer
Linda & Dr. Harvey Lefkowitz
Rachel & Dr. Steven Lefkowitz
Debbie & Rabbi Eli Mayerfeld
Phyllis & Aharon Meer
Nusbaum & Loketch Families
Chana Liza & Shragie Myers
Esther & Bentzi Oseroff
Adina & Aaron Pergament
Barbara & Dean Pichette
Elaine & Dr. Harvey Sabbota
Elisheva & Benji Samuels
Dr. Helene & Rabbi Dovid Shapero
Dr. Janet & Stuart Snider
Aliza & Dr. Gabriel Sosne
Ruth & Abe Spector
Chani & Moshe Torgow
Leslie & Dr. Nat Ungar
Dora & George Weiss
Sherri & Andy Weil
Kenneth & Marilynn Yarbrough
Zigdon & Associates PC
Shani & Lenny Zimberg/
Designer Electric