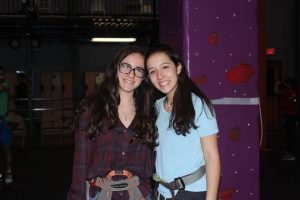 We have been planning this event for months! This trip has proven to be one of the most fun and impactful programs each year. The first part of the trip creates a powerful unity amongst the group while touring some of the greatest sites NY has to offer.
Typically by the time we enter the national program, Our region, Central East makes a lasting impression on the other regions, in a very positive way. Of course we are biased, but we truly feel we have the best teens in the country!
Here is a brief overview of the itinerary
Monday- travel day, Times Square at night
Tuesday- Options in Times Square such as wax museum, Ripley's and Gulivers Gate. In the afternoon we will be heading out on Subway tours of the city, should be really interesting. Tuesday night we will be having a special program… need to be there to find out what…
Wednesday- we will travel to Chinatown for some fun shopping, need a fake Gucci bag?
Then we will enjoy "The Children," a Broadway show, reviews are really good on this show… stay tuned for more details!