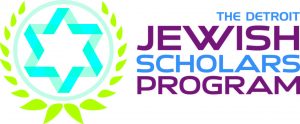 Who: 9-12th Grade Jewish Teens
Detroit: 10 Monday nights – starting November 14th
Cost: Free! We may even pay you! (Details below)
The continued evolution of NCSY Programming, the Detroit Jewish Scholars Program is an incredible way to meet friends, earn cash and credits, have fun, and become a Jewish leader.
How it works. Just make sure you're registered, and we'll set you up in a dynamic discussion group and see you there!
Rewards:
Attend 8 out of ten classes and you will receive a personalized, signed letter of accomplishment recognizing his or her completion of the program, and a resume-building Scholars Certificate of Excellence.
Each student will have the ability to earn up to $100 in NCSY cash which can be redeemed for anything from events and apparel to summer programs and scholarships.
In addition all students attending 7 or more sessions automatically wins tickets to a game of the Detroit Tigers opening series!