Register for the event here… before all the spots are WIPED OUT!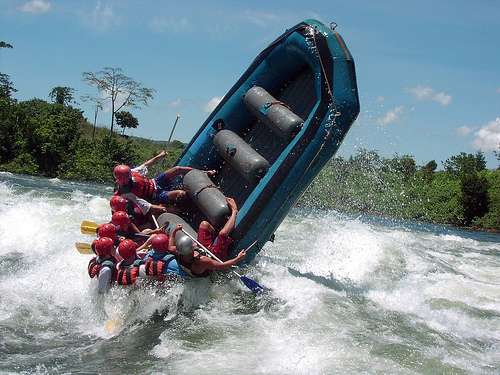 Every year, Central East NCSY starts the year with an AMAZING Kickoff event, featuring thrilling Level 4 White Water Rafting!
When/Where
This event takes place every year on Labor Day Weekend. We leave on Sunday morning to Wilderness Voyageurs in Ohiopyle, PA, and get back on Monday afternoon.
This year this will be on September 4/5
Basic Schedule
(Contact your City Director to find out your departure time)
Sunday
1pm- Arrive at White Water Rafting
2:30- Training and get on the water
7:30- BBQ dinner!
9:30- Arrive at the beautiful hotel to hang out
10:15 Night Activity
Monday
9:00am- Breakfast and program
10:30- Fun activities and hang out
12:00- Lunch and go home!
Who
9th-12th grade. Contact your local Director for more information.
Cost
The tag price is $135, including transportation. Limited scholarships are available , and only through registering online.